Elaine Cruz came to the U.S. in 2019 as a teenager from Venezuela, leaving behind an inflation rate of 500%, an economy in tatters, and an authoritarian president.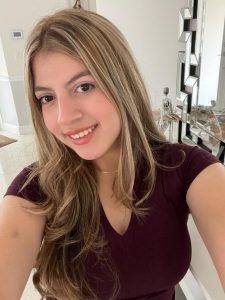 Elaine lived with her aunt in Rochester Hills while her parents remained in Venezuela. After graduating high school as an ESL student, Elaine began taking English lessons with Oakland Literacy Council volunteer tutor Cathy Fitzpatrick. As Elaine's reading and listening skills improved, she began thinking about a career in behavioral therapy as a way to serve children in need, particularly those with autism.
In late 2022, Elaine took a course to become a registered behavioral technician (RBT), an entry-level employee in her chosen field. She credits Cathy's help with passing the certification exam and putting her on the path toward a high-demand job.
"The class was so difficult," Elaine said. "There were so many terms that were similar, and so much information I had to learn. Cathy helped me a lot to understand the terms and the examples."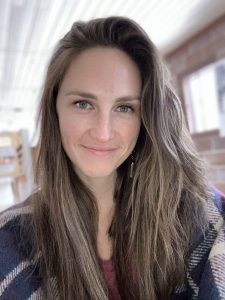 Cathy's professional background is in history and education, not therapy. She downloaded a study guide for the RBT exam, along with a workbook, and flashcard set. She set out to understand the material herself. "On her own, Elaine was studying and taking practice exams," Cathy said. "Together, we went over the questions that she got wrong. I explained why and guided her to the correct answer…I am very proud of her hard work!"
Elaine is waiting for the renewal of her work permit, so she can use her new credentials to get a job. She plans to work as a behavioral technician while saving money to go to college to become a board-certified behavior analyst, the top job in her field.
Cathy, meanwhile, continues to help Elaine brush up her speaking skills. "She has already come a long way since we began tutoring together" almost two years ago, Cathy says.