October 25, 2018 – Bloomfield Hills, Mich.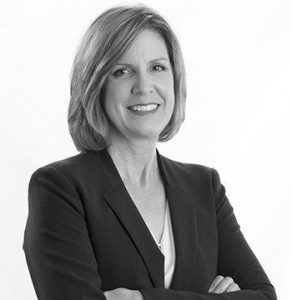 – Oakland Literacy Council welcomed Joan Allesee, an instructional designer who has served as a volunteer tutor and tutor trainer, as the newest member of the council's Board of Directors.
"Joan is a high energy individual who brings to the board her firsthand experience as a literacy tutor along with her expertise in developing training programs that incorporate best practices in education and leverage new technology," said Lisa Machesky, Executive Director.
In 2016, Allesee designed and developed the council's tutor on-boarding e-Learning course. The online course improves the ease and convenience of becoming a tutor with the council.
Allesee has over 25 years of experience creating learning solutions and facilitating training. She joined the Oakland Literacy Council as a tutor in 2014. She has tutored three students, facilitated the OLC tutor training workshop for two years, and trained other OLC volunteer facilitators. She earned a bachelor's degree in communications from the University of Michigan and completed her M.S. in instructional design online at Quinnipiac University. In addition, she is a member of the board of directors of the Detroit Chapter of the Association for Talent Development. She works at Innovative Learning Group where she creates learning solutions for clients across the U.S.
Allesee is the third individual to join Oakland Literacy Council's Board of Directors in 2018. She followed Alicia Stephens, Vice President of Customer Service Communications at Comerica Bank, and Roger Chao, Assistant Professor in Oakland University's Department of Writing and Rhetoric.
The council's Board of Directors is comprised of volunteer members who are actively involved in promoting and advancing the council's mission.