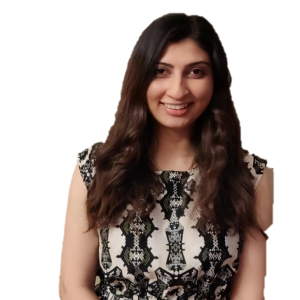 Radha Valsadia remembers the difficulty experienced by her relatives who moved to the United States from India. They struggled to use the minimal English they had learned in their home country. Their struggle led Radha to become certified as a teacher—a specialty that she has shared in more than one way with Oakland Literacy Council.
After becoming a teacher, Radha traveled to India, where she spent a year teaching English. Then she returned to the U.S. to teach English language learners. "I felt they had a craving to learn English that isn't always there for all students," Radha says. "They needed it for survival. I felt that I was giving them skills they could use right away."
"Teaching adults English as a Second Language has been the best job I've ever had," she added. Unfortunately, there were few opportunities to teach adults full time, so Radha pursued a master's in instructional design in hopes of a full-time career.
Then Radha coupled her background in literacy with her new training in instructional design to co-develop an e-learning course for Oakland Literacy Council. The online course enabled future tutors to get the training they needed while reducing the amount of time they had to spend in the classroom.
Radha took a full-time job in instructional design, but she still felt a strong desire to work with English language learners. That's when she joined the corps of tutors at the Council. She was matched with a woman seeking asylum from war-ravaged Syria. "The highlight of my weekend is spending two to two-and-a-half hours with my student," Radha says.
Her student is highly motivated, persistent, and kind─qualities that have inspired Radha. "I feel like I've learned so much from her, versus what she's learned from me," Radha says. "I feel like I'm a better person than I was before I met my student, more empathetic, more compassionate."
Radha encourages others to tutor. "It can be a very rewarding experience."